After lipo massage (60min.)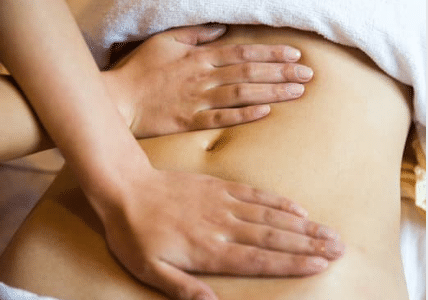 After lipo massage after a cosmetic surgery such as liposuction, liposculpture, tummy tuck or bbl. Manual lymph drainage is a massage that supports and stimulates the lymphatic system. Lymphatic drainage activates the lymphatic system and makes it easier to drain excess fluid. This makes any hardening of the skin disappear and the skin is less bumpy and uneven. The after lipo massage is very decisive for the final result of your body. During the treatment we use different manual lymphatic drainage techniques, ultrasound, redlight, special products to renew the skin tissue and to accelerate the healing process. This minimizes swelling, bruises, prevents fibrosis and ensures that the body gets into shape faster. After some massages we will also apply maderotherapy. We stimulate the body's lymphatic drainage system with these tools. This ensures that toxins are broken down, metabolism is sped up and the body's contours improve. By applying pressure to certain areas of the body, maderotherapy helps to accentuate the body's contours.
Through our unique method we help to speed up your healing process and prevent fibrosis. 50% is the work of your surgeon and the other 50% is the correct aftercare. Achieve the best results with the right aftercare.
When to start with AFTER LIPO MASSAGE?
It is recommended to have a massage every day for 20 days after your procedure.
20 days after your procedure, you can switch to 2x a week to prevent fibrosis and to shape your body more.
After lipo massage is the best applied in course treatments. We advice minimum 20 treatments for optimal results.
Advantages of AFTER LIPO MASSAGE
Accelerates the healing process
Prevents and cures fibrosis.
Promotes blood circulation in the skin.
Reduces pain.
Helps with the final result.
Accelerates metabolism.
Improves body contours.
Aftercare
Wear your faja (compression suit) day and night for 3 months. (Only take off when showering)
Avoid sugar and salt as much as possible.
Drink plenty of water (minimum 2L).
Try to avoid alcohol and caffeine.
Continue with after lipo massage.
Drink detox juices/tea.